SHAPE STUDY.
New projects often begin with a series of handmade paper collages that capture moods as well as colours and shapes. The analogous cutting results in irregular shapes, which are set in relation to each other by overlays and negative forms.
Not touching. Series of 16 collages, 148 x 210 mm. Denmark, 03.2020.
These Collages are transformed into a postcard wallcalendar afterwards. At the end of every month the motif can be cut off and send away as an art postcard. Printed on paper made from 90 % bamboo fibre and 10 % cotton rag.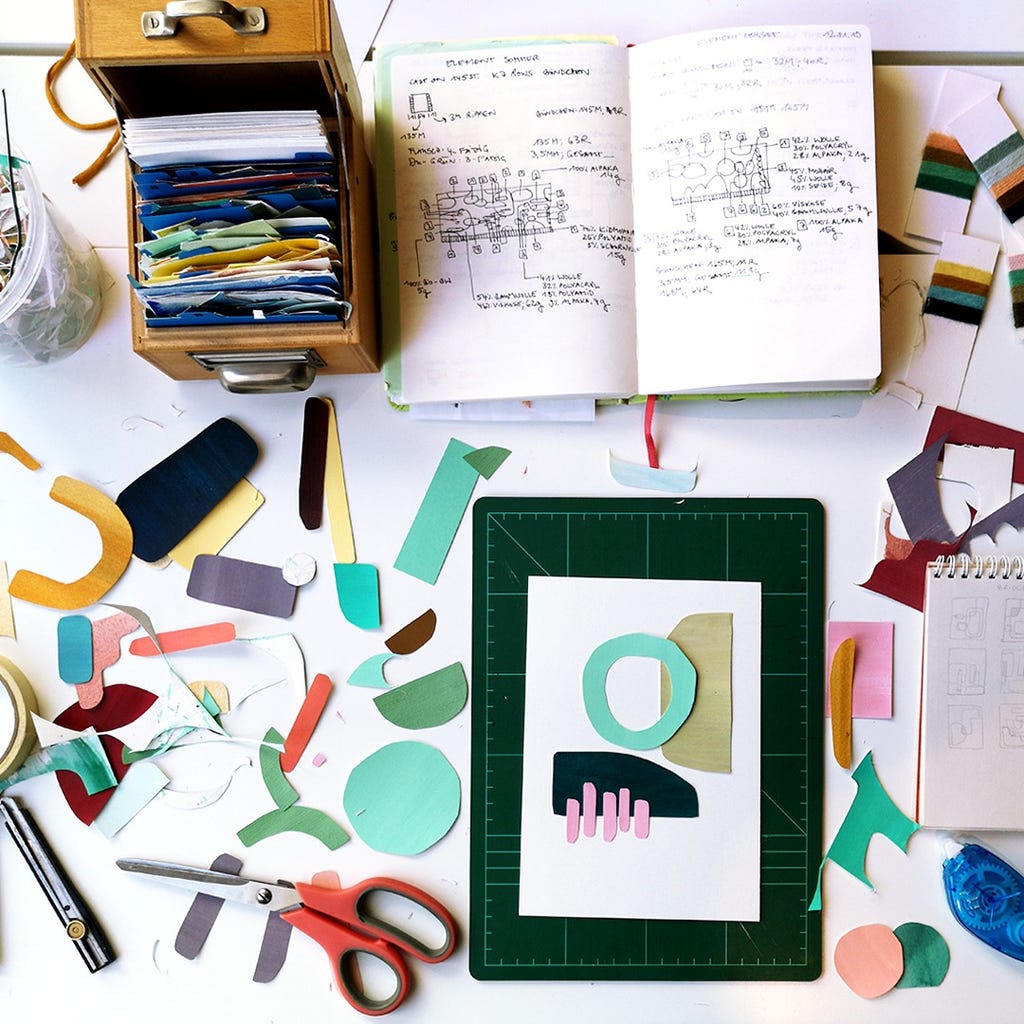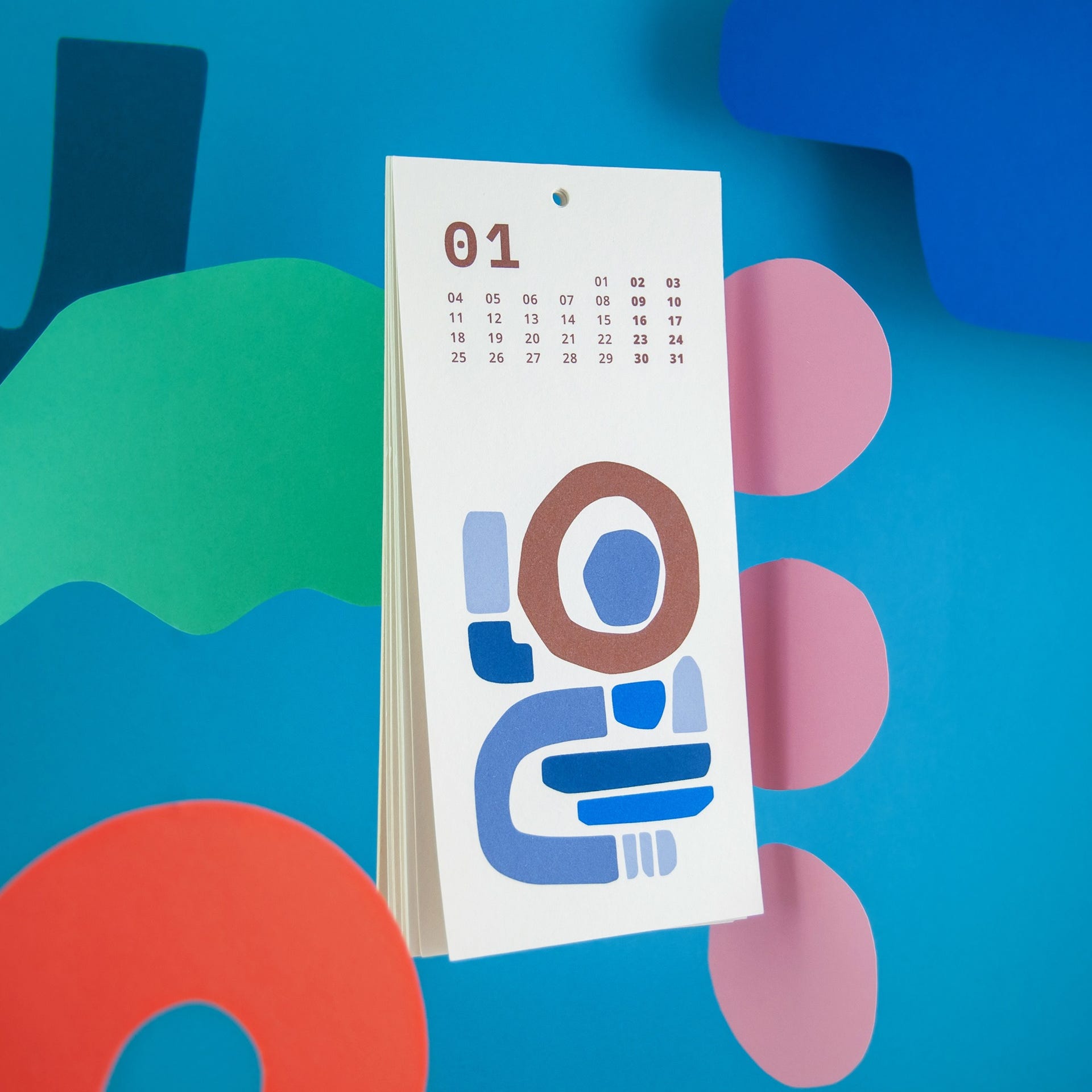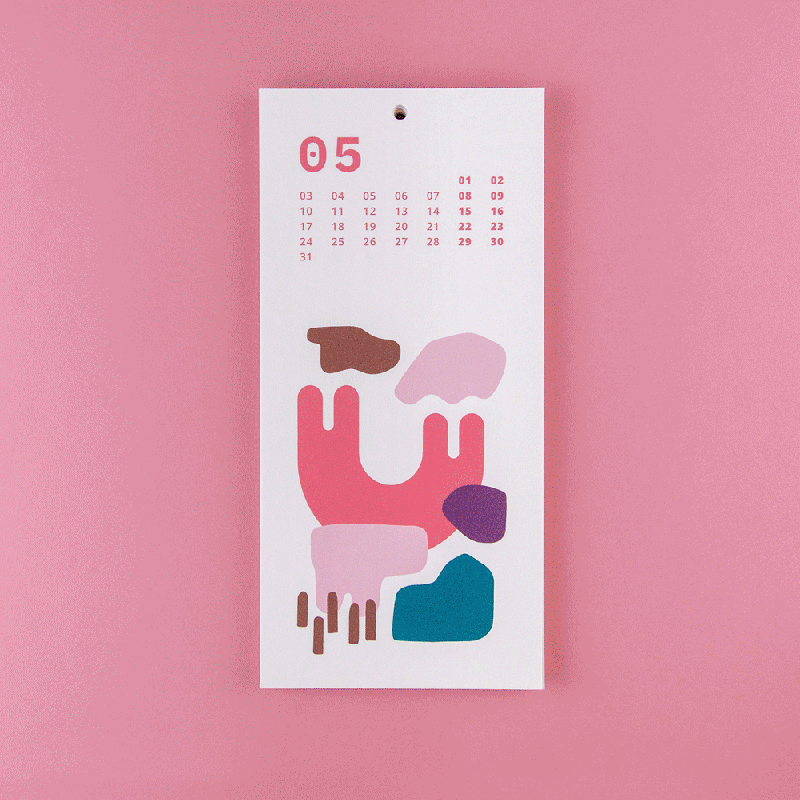 Rainbow Planner. An undated calendar and notebook filled with colourful abstract hand cut shapes that you can discover
every week. These shapes change their colour on every page so that the planner looks like a rainbow. Hamburg, 2020.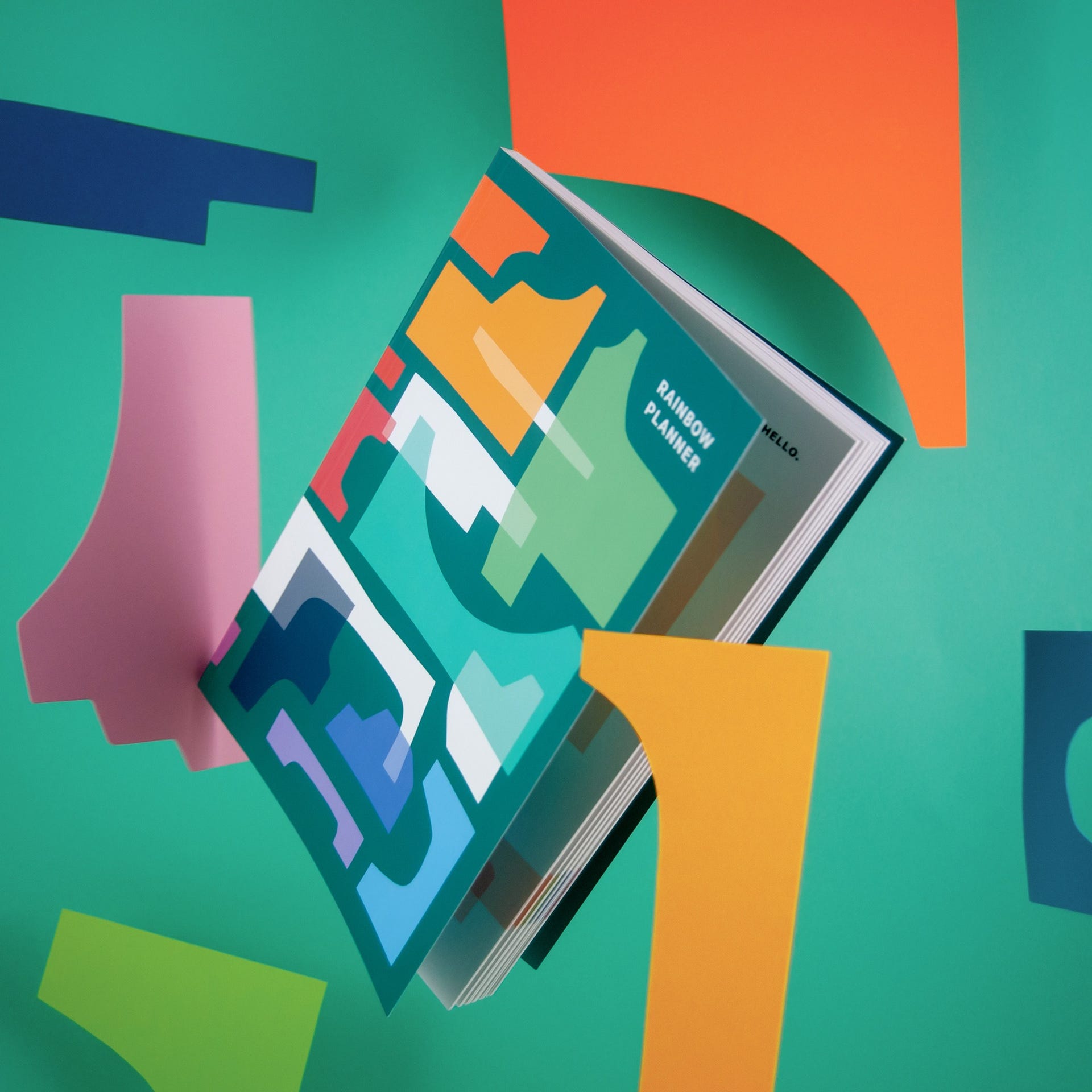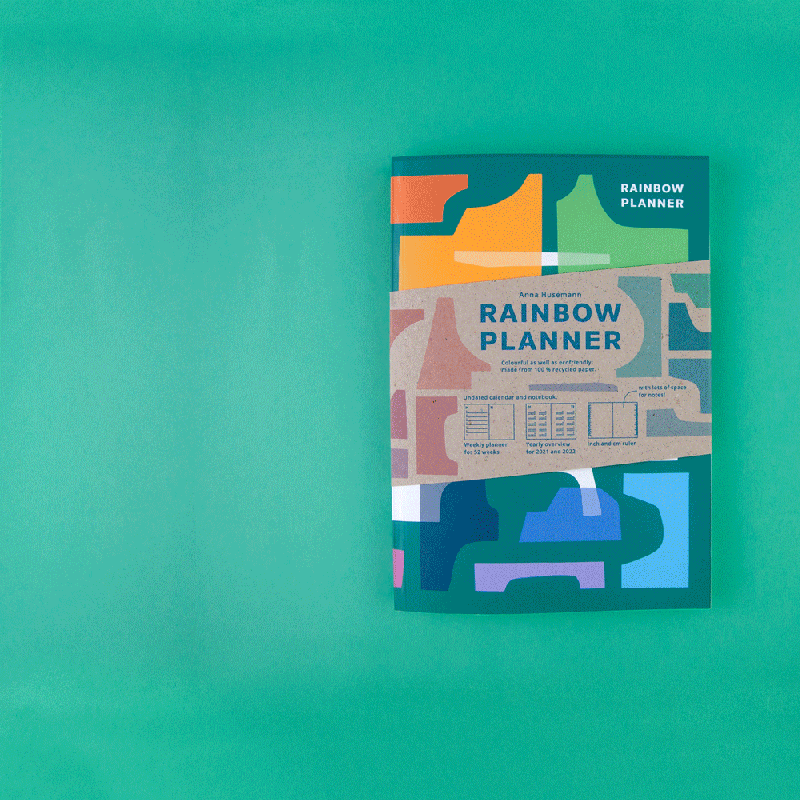 In The Mood. Series of 45 paper collages using hand-painted paper. Matching the colour concept seasons. Inspired by natural shapes and sceneries. Mostly created on the spot. 210 x 297 mm. Hamburg and Mallorca, 04-08.2018.